Demerara Rum
Demerara rum history
In Guyana, South America there is a river called the Demerara river. Along this river's shore it's namesake rum is produced. Originally Demerara rum was produced by hundreds of different sugar plantations all over Guyana. Each estate had their own still and produced their own rums. This was in the 1700's.
Over the next two centuries, sugar plantations started merging or closing. By the end of World War II there were only a few dozen left.
Lemon Hart Demerara rum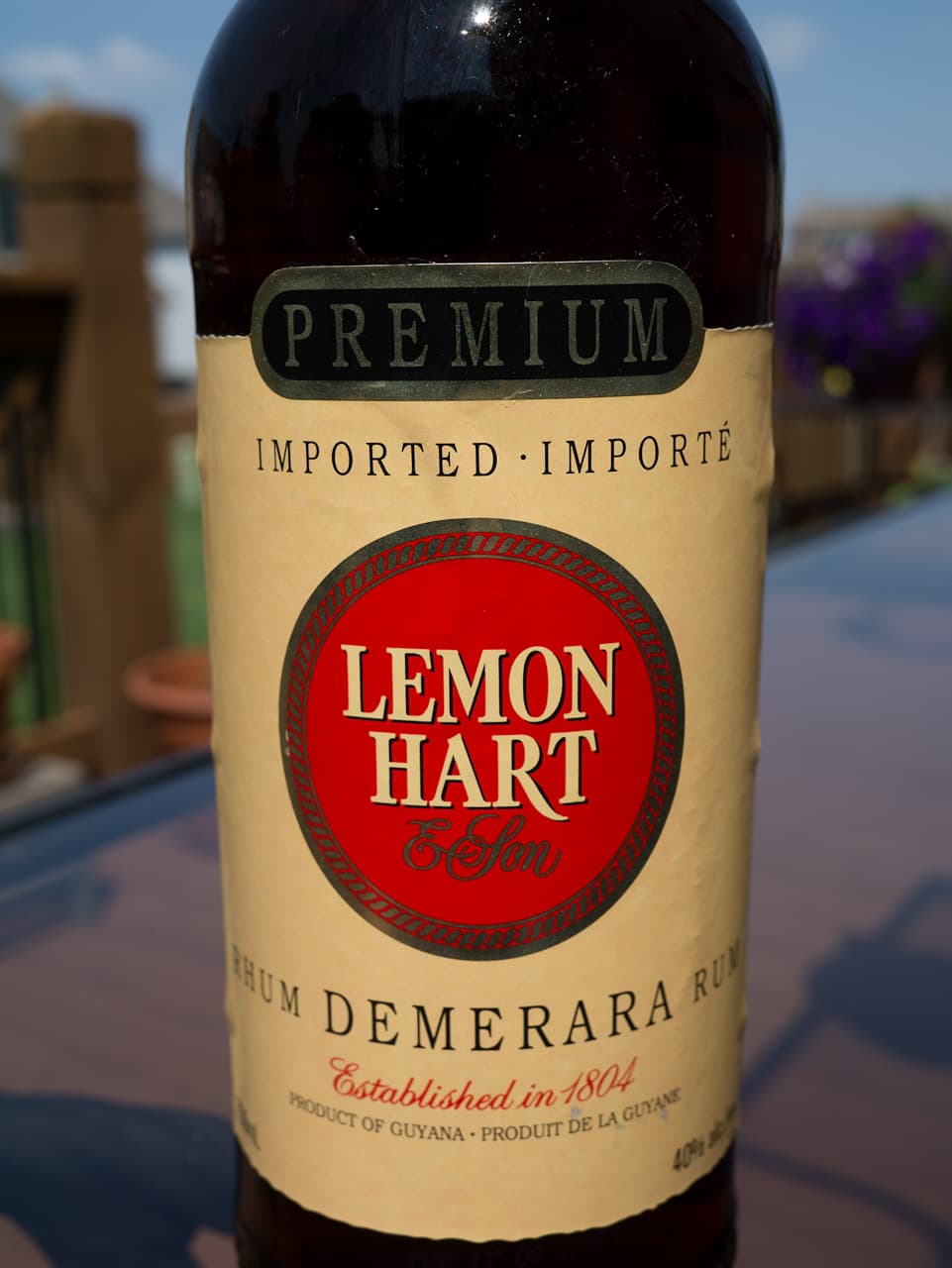 Though there were still several sugar plantations, the stills were coalesced at the Diamond sugar estate which is on the Demerara river. Demerara Distillers Limited or DDL was formed to produce rums at this last remaining estate.
DDL now produces well over 20 million liters of rum a year. They use some for their own label El Dorado Demerara rum which they bottle in a variety of ages. The rest is sold to rum blenders around the world who produce their own rums from the DDL distillate (such as the famous Lemon Hart Demerara rum).
What does Demerara rum taste like?
Demerara rum has a smoky, earthy, savory character that is not found in any other type of rum. Part of the reason for this is the climate in Guyana on the Demerara river. The high humidity and tropical temperature speeds up the aging process.
Also, DDL uses wooden stills that are over a century old. The wood absorbs some of the distillate and then gives back some character to the next batch. This goes on for thousands of batches so you can imagine how Demerara rum acquires it's unique complexity. Very few rum producers still use wooden stills so this is a rare treat.
You will find Demerara rum in a variety of ages and styles: white rum, aged, and overproof. The aged and overproof Demerara rums are often found in classic Tiki recipes. Donn the Beachcomber used Demerara rums liberally in his recipes and his Tiki drinks are known for their full bodied, rich and unctuous flavors.
What is your favorite Demerara rum?
| | |
| --- | --- |
| Flavors | Savory |
| Retail Price | $20 / 750 ml |
| Proof | 80 (40%) |
Ingredients in the same category
Ingredients with similar flavors