Orgeat Syrup
Orgeat Syrup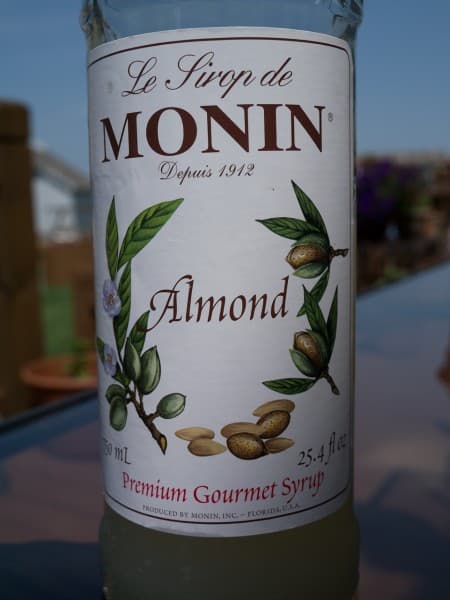 Syrup of Orgeat is used in many drink recipes with the most famous being the original Mai Tai developed by Trader Vic in the 1930s. Orgeat (pronounced ORE-ZHAT) is basically almond syrup with added orange flower water. The syrup is an emulsion of almond oil and water. This gives Orgeat syrup a milky appearance.
There is a lot of crappy Orgeat (or just almond syrup) out there. They leave out the flower water and probably use high fructose corn syrup and artificial flavors. One of the better brands is Monin. Torani is serviceable as well.
Be sure to shake the bottle before you use it. Sometimes some of the solids can settle to the bottom and need to be reincorporated.
I currently use Monin Almond Syrup. They used to make a syrup called Orgeat but it is no longer available. You can use their almond syrup as long as you add about half to a full teaspoon of orange flower water to the bottle. Shake it up and you're golden.
There are several homemade Orgeat Syrup recipes floating around on the Internet. I tried one that involves roasting your own slivered almonds. Well I burned the almonds. I need to try again because the recipe looked promising. I have had house made Orgeat in my local craft cocktail bar and it is fabulous.
| | |
| --- | --- |
| Flavors | Sweet |
| Proof | 0 (0%) |
Drinks that use Orgeat Syrup
Ingredients in the same category
Ingredients with similar flavors
Related Blog Articles