Lime Cordial
Lime Cordial (homemade)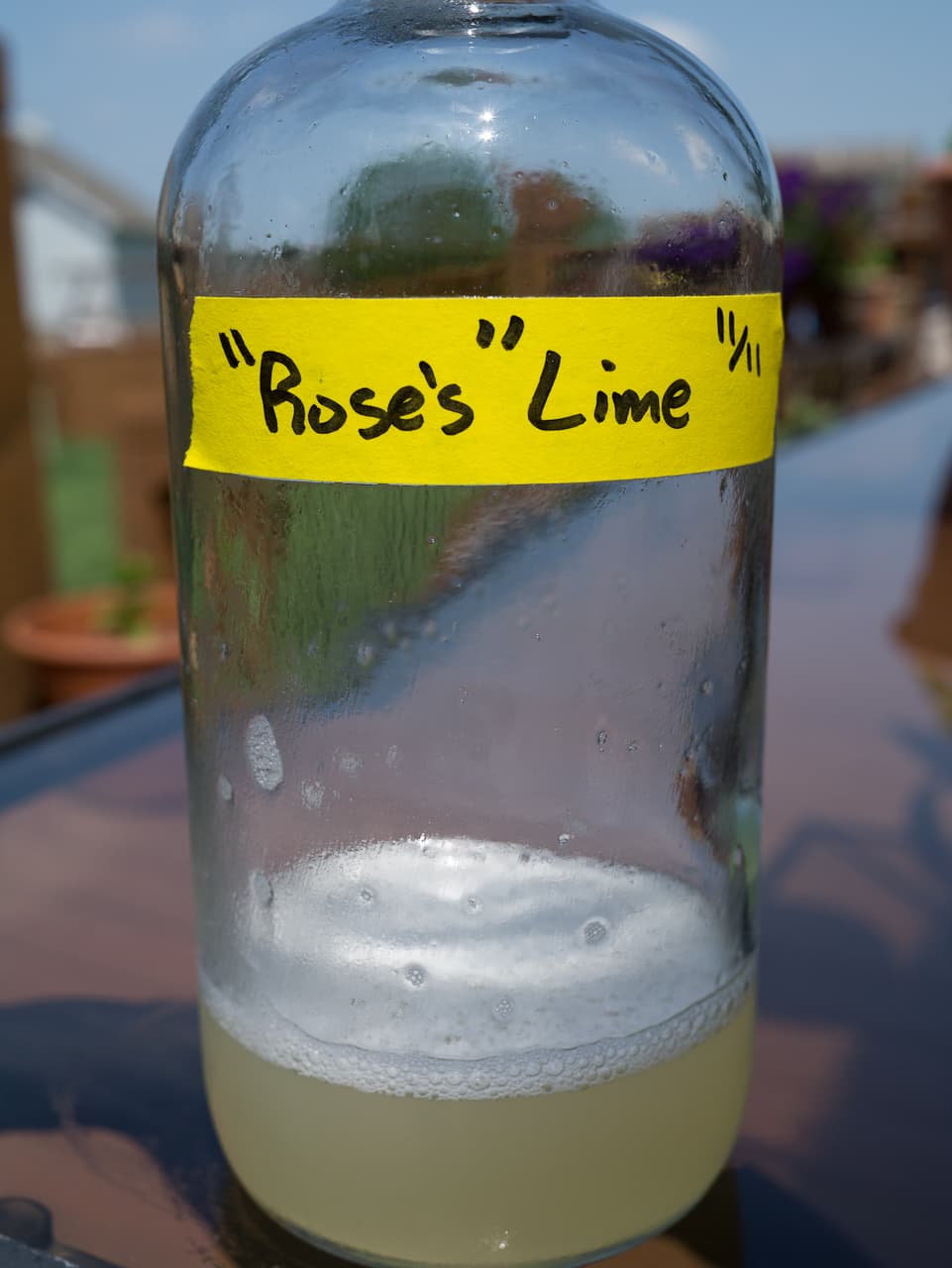 Lime cordial is a light syrup made from sweetened lime juice. It is almost universally represented as Rose's Lime Juice in stores and behind bars around the world. Unfortunately, Rose's Lime Juice blows. It is highly artificial in flavor and tastes thin and cloying. Added to cocktails and mixed drinks, it can easily take over throwing off the balance of flavors effortlessly.
There are no generally available competing brands so you usually only have one choice. But it is easy to make lime cordial yourself at home. This will yield a product that is far superior and you may rediscover some drinks that you thought you'd written off forever (such as the Gimlet).
Lime Cordial Recipe
1 cup water
1/2 cup white sugar
1/2 tsp citric acid
1/4 tsp tartaric acid
Zest of 2 limes
5 oz lime juice
1/4 oz 151 rum
Combine sugar and acids. Bring water to a boil. Add sugar and acid mixture. Stir to dissolve.
Add lime juice and rind. Bring to a light boil for about 1-2 minutes. Turn off heat, cover, and let cool to warm.
Refrigerate overnight in a sealed jar. The next day, strain with a fine metal strainer. Add 151, bottle, and store in the fridge.
The taste will improve with another 24 hours in the fridge and should keep for many months in the refrigerator. Mine has lasted six months.
There is only a small amount of 151 used as a preservative because the citric and tartaric acids also have preservative qualities. Look for citric and tartaric acid at home brew shops.
Makes about 11 oz. If you want to make a pint, increase all ingredients by 50%.
Thanks to the Thinking of Drinking Blog.
I implore you to make your own Lime Cordial and try it in a Gimlet. I was blown away. I've always liked the concept of a Gimlet but have been let down by the execution when using Rose's. With homemade lime cordial, a Gimlet is an entirely different drink. Let us know how you fair with this recipe in the comments below.
| | |
| --- | --- |
| Flavors | Fruity |
| Retail Price | $5 / 12 oz |
| Proof | 0 (0%) |
Flavor Profile
Drinks that use Lime Cordial
Ingredients in the same category
Ingredients with similar flavors