Ramos Gin Fizz
Chill a highball glass. Dry shake all ingredients except club soda. Pack ice into the shaker and shake vigorously for at least one minute (and up to five). Pour the club soda into the glass and then strain the fizz onto the soda. When the stream thins, keep going. No garnish.
Ramos Gin Fizz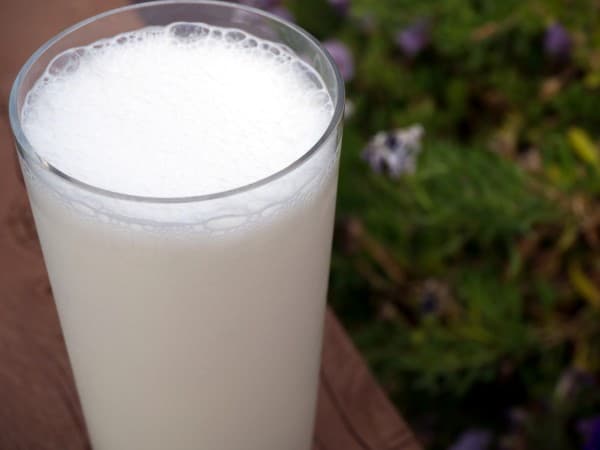 Preparing a Ramos Gin Fizz
This drink has a lot of ingredients and there is a lot of variation among published recipes. As always, the most important thing you are trying to achieve here is balance. Balance between the sweet of the sugar and the sour from the citrus juices. Balance between the mouth feel of the cream and the sharper botanical character of the gin.
The listed ingredients above yield this balance. You have exact quantities to use instead of the slightly vague "juice of half a lemon" that you often see in a Ramos Gin Fizz recipe.
You can optionally use use 1-2 drops of vanilla extract if you want. There is a great deal of controversy about doing this and I prefer my Ramos without the vanilla.
If you prefer, you can dry shake the egg white first to help break it up. I have found that with the long shake you should give this drink, the dry shake is not necessary. Use an entire egg white...you want at least 1 oz of egg white.
Some old recipes use Old Tom Gin. This is fine, but you may want to back off on the sugar a little as Old Tom is sweeter than London Dry. Also, you can increase the gin to 2 oz if you wish. This will make a slightly sharper drink and will take a little of the flowery softness off of it. This is not necessarily a bad thing...it depends on your mood.
I find half and half is rich enough for a Ramos Gin Fizz. If you want an even richer drink, you can try heavy cream.
You want to use ice cubes...preferably large ones. Crushed ice lacks the mass to fully incorporate the egg white with the cream and other ingredients. Also it can dilute your Ramos Gin Fizz too much during the long shake. Use a long metal shaker and remember this is one drink that needs a long, steady shaking. Keep at it until the mixture gets body -- "ropy" as some experienced barkeepers express it.
"It's like drinking a flower!"
The gin fizz had already been around for decades when Henry C. Ramos came to New Orleans in 1888. Ramos opened a drinking establishment at the corner of Carondelet and Gravier streets. He then invented his namesake drink, basing it on a gin fizz but enriching it with a few additional ingredients. The drink was such a hit that at one point during the 1915 Mardi Gras, 35 shaker boys were unable to keep up with demand.
Stanley Arthur Clisby documents a lot of the early history of the Ramos Gin Fizz in Famous New Orleans Drinks and How to Mix 'Em. Ramos opened additional saloons over time and his fizz became a legendary New Orleans drink. Prohibition set the drink back particularly because after prohibition was repealed, it was hard to find a bartender willing to go through the long labor of shaking the drink properly. This was taken for granted back in the drink's heyday.
Fortunately the cocktail renaissance has made it easier to find a properly prepared Ramos Gin Fizz even if you're not in New Orleans. Sure most bars will take shortcuts with the ingredients (if they even know what the drink is). But at your local craft cocktail lounge you should still be able to smell and taste the floral notes of this alluring drink.
On the matter of the vanilla there seems to be no verdict one way or the other. You'll find devotees of one style or the other. I always ask the bartender if they put vanilla in the drink. In my experience, a majority of bartenders omit the vanilla.
What say you? Vanilla or no vanilla in a Ramos Gin Fizz?
Ingredient Profile
Drinks in the same category
Drinks served in the same glass