Controy Liqueur
Controy Liqueur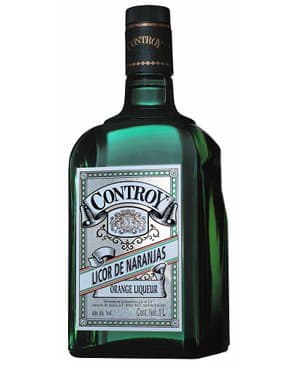 Controy is an orange liqueur in the triple sec style sold in Mexico. I encountered it on a trip to Puerto Vallarta where it was the ubiquitous brand of triple sec everywhere around town. I bought two liters at the Walmart (along with Tequila and many dozens of limes) in order to make Margaritas during the trip.
At only about $10 a liter in Mexico, Controy is made to resemble Cointreau (notice the name is similar, too). It comes in a square, green bottle and has some of the same relatively clean, spicy and a little fiery character that Cointreau has. Now it's not Cointreau. Sipped side by side there is a difference with the Controy coming off as a little sweeter, not as complex, and not quite as spicy.
But this orange liqueur wasn't built to sip - it was built for Margaritas. And it does very well in this department. Down in Puerto Vallarta we were mixing equal parts of Tequila (Cabrito or Cazadores Reposado), Controy, and lime juice to great effect. You can also increase the Tequila to a ratio more normally seen in Margaritas (2:1 or 3:1). We went through a lot of these Margs, making two liters of them each morning to drink down on the beach. I squeezed my hand into cramps with the citrus press.
Controy has only been available in Mexico but now finally is being introduced in the United States by Pura Vida Spirits Company. This has been literally 79 years in the making (Controy has been around since 1933 in Mexico). It probably won't be as dirt cheap as it is in Mexico but it should be priced considerably less than a lot of other brands. Distribution should start by July, 2012 in the four border states along with Colorado, Louisiana and Nevada.
Do you think Controy is good enough to be a Cointreau replacement in Margaritas? Let us know in the comments below.
| | |
| --- | --- |
| Brand | Controy |
| Country | Mexico |
| Flavors | Fruity |
| Retail Price | $7 / 750 ml |
| Proof | 80 (40%) |
Drinks that use Fruit or Seed Liqueur
Ingredients in the same category
Ingredients with similar flavors
Related Liquors/Mixers